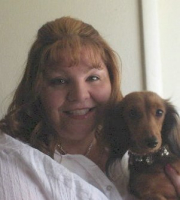 We have True English Creams in Cream and Black, cream carriers, and Dapple, Brindle & Piebald patterns. 
We prefer the longhair variety, with an emphasis on "English Cream" heritage, because of their gentle nature and extreme beauty.

We also have SMOOTH doxies because of their huge popularity and fun loving  personalities!  
Our dogs are AKC Registered. They have been selected for their quality conformation, loving personalities and healthy bloodlines.   
Most our dogs have Exceptional Pedigrees, with Imported & Champion lines from prestigous kennels.   
 We pride ourselves in the wonderful personalities and temperaments of our adults and our puppies.
 Our doxies are family members that always raise their puppies right alongside us INSIDE our home...NEVER outside or in a kennel. 
The pups get daily attention & handling, in order to be well socialized and happy when they arrive in their new home with you.
Our adult dogs are fed high quality MEAT-BASED food, are given Glucosamine & Chondroitin, Ester C, and Turmeric supplements.

They drink Purified Bottled Water.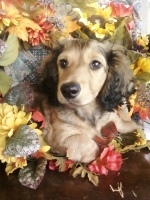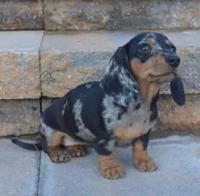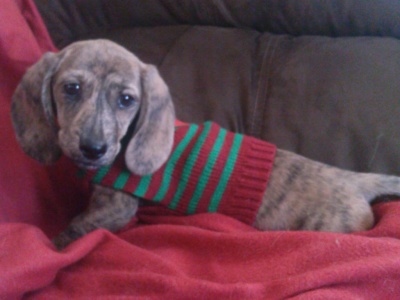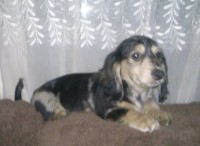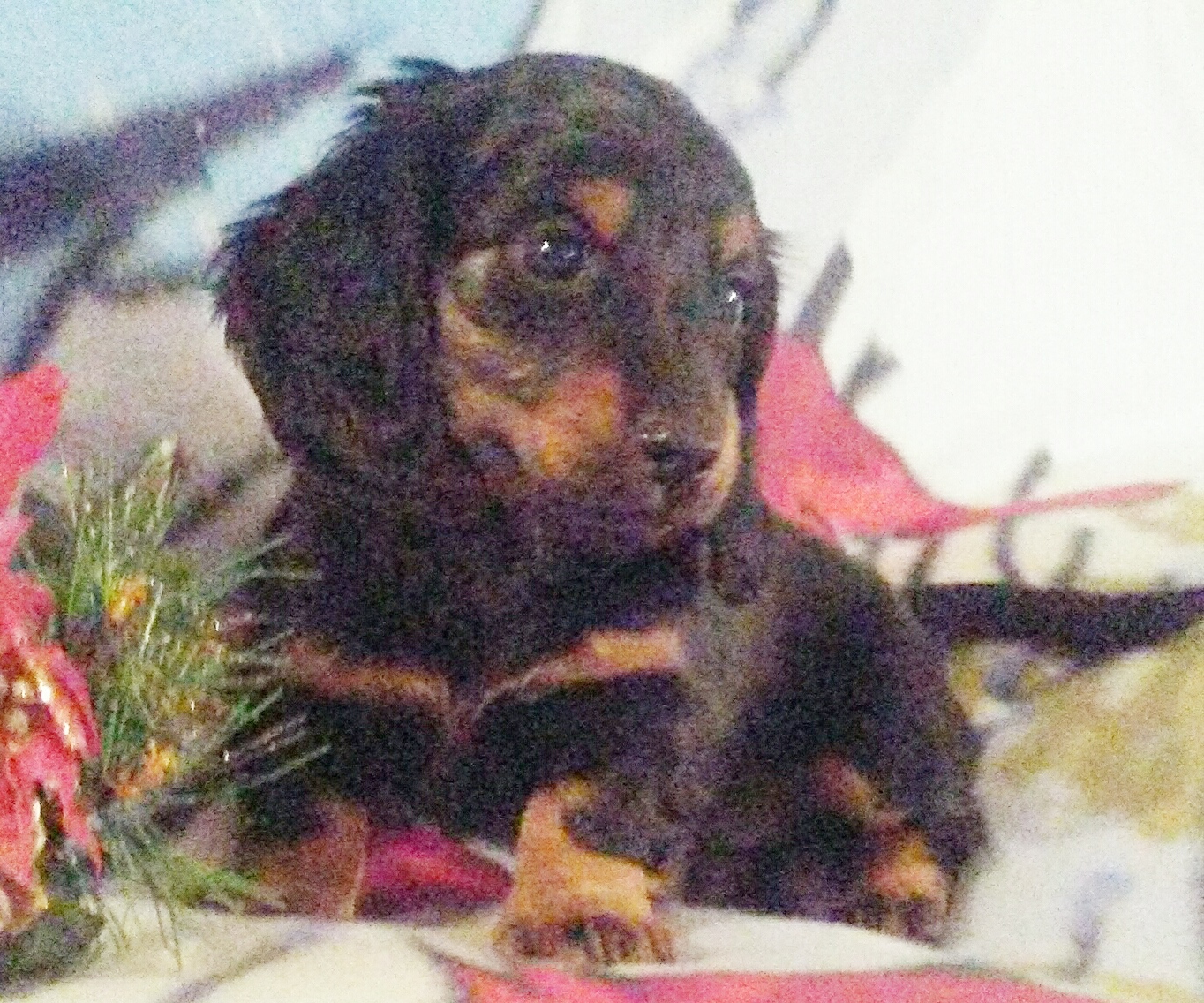 This is a small sample of some our previous puppies, to show you the variety of colors and patterns that we have at Benderdachs.

We constantly strive to improve the overall health, temperament and conformation of the puppies we produce. For that reason, we occassionally have older puppies or young adults for rehoming to Pet Homes or to "Family Style" Breeders. We will work with Dedicated & Responsible Breeders that have healthy & well-bred dogs.

Please remember that a Dachshund should live to be a dozen years old, or more! Getting a dachshund is a big emotional and financial commitment.

If you are ever unable to keep your Benderdachs Dachshund,

please contact us! We can take it back OR assist you in finding a new home for him or her.  PLEASE don't ever take your Dachshund to an Animal Shelter, or have it destroyed simply because you can no longer keep it!


We invite you to visit our home to pick up your puppy,

or we will deliver 
to Billings for FREE!
And depending on our schedule, we may
be able to deliver
to cities up to 250 miles from Hardin, Mt for a fee.
These are the locations we will deliver puppies to:
Bozeman~$65    Eddie's Corner (for people near Great Falls) $45
Miles City~ $30      Sheridan, WY ~$25     
Cody, WY~$45 
Your city not listed? Just ask if we can do it.
DUE TO USDA LAWS: Sorry, NO Pet Shipping